What's New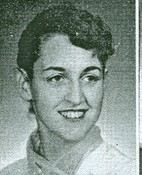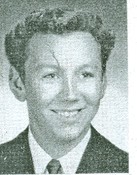 RIP Dave. Love and prayers to Linda and family. ????
Posted on: Aug 18, 2018 at 12:26 PM
Hi Marie, I just wanted to let you know how sorry I was to hear of your husband's passing. I hope to see you at the 60th reunion. Take care dear friend! Bev
Posted on: Jun 24, 2018 at 1:47 AM
Happy 78th birthday Martha, I guess we're all in this together aren't we?!
Looking forward to our Reunion! Thanks for all you do
for us! ????????
Oh no! So sad to hear of Judy's passing! Rest In Peace dear classmate...thoughts and prayers to her family and friends. ????
We were always going to get together and talk about our motorcycle adventures. Never happened, wish it had. Rest in peace beautiful lady. We go back to the Des Moines Elementary days. Good memories. Audrey Lester Staab
so sorry for your loss. My Jimmy also passed away with lewy body in 2011.
RIP dear classmate. Thoughts and prayers go out to your family. ????
I'm looking forward to seeing you at the up coming Reunion.